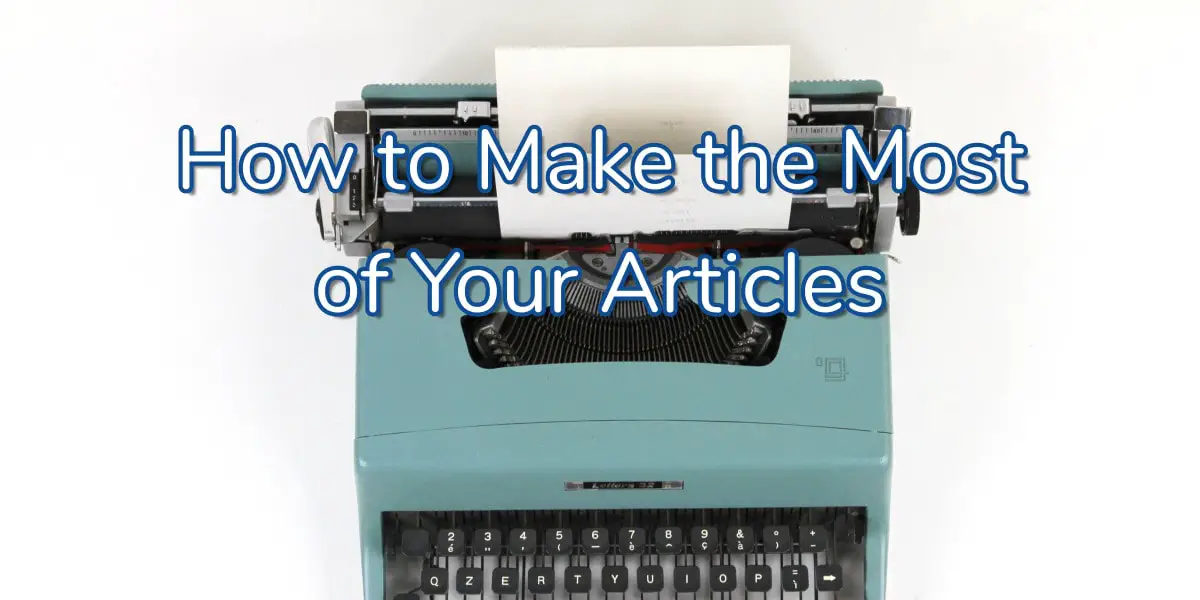 How to Make the Most of Your Articles
Writing content for your business blog can take up quite some time. From finding suitable, original ideas to researching the topic in-depth to finally writing the article can - depending on your expectations and length of the article - easily pass some days. To get the most from your written thoughts you should try to maximize the effect your article has.
In the following we describe a number of very simple ideas to drive more attention to your content. To digest the information easier, we've categorized the information broadly. Each opportunity to connect and each new link back to your site drives your online reputation. One of them will bring you new leads and customers. Don't skip promoting your existing content.
Finding New Customers on Social Media
Social media sites such as Facebook, Twitter, Instagram and Reddit are among the most visited websites worldwide. This will allow you to find a wide range of options to promote your content. While most links are nofollow on social media, it's still good to share your content on these platforms to drive attention.
From an SEO point of view, it's not advisable to limit yourself to share your content only on social media websites, but it's also not ideal to completely ignore them. Make sure your content has a Twitter Card and Open Graph tags. If you aren't a technical person, this can be done using plugins.
Don't Forget the Sharing Images
Generally, social media content has a very limited live-time and gets only very short attention. You need to make sure you are communicating your message effectively. If your post looks like this:

Your click-through rate will naturally be much lower than a post with a proper social sharing image: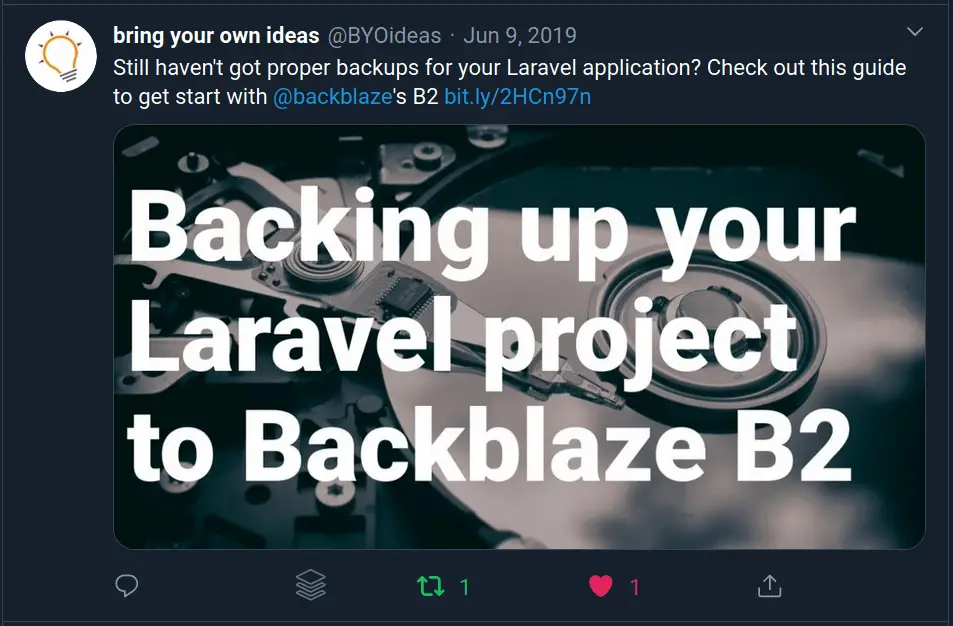 You can use imageee to create these types of images on the fly. Alternatively, if you aren't strong with Photoshop you can use a much simpler and user-friendly tool such as Stencil. It allows you to create social sharing images using a simple web graphic editor. It's built with non-visual users in mind, very intuitive and takes only minutes to get started.
Facebook
Facebook Pages allow you to share your articles without any further context needed. Alternatively, you can join Facebook groups around your topic area, learn the rules of the individual groups and post summaries there. This way, you reach more people than you would by only using your Facebook page.
Instagram
While Instagram doesn't allow you to add links it's still possible to post images with a story next to them. This works especially well if you are producing creative products, for example arts. Make sure to find your audience on Instagram before investing time into producing content for it. Hashtags are used abundantly on Instagram.
Twitter
While the 280 character doesn't hint at it, Twitter is a place for storytellers. You can reply to your own Tweets to tell a longer story and conclude your thread with a link to your blog post. This way, people can find more detailed information if they are interested. Compared to Instagram you should use hashtags with moderation. Never forget to unroll your own threads. This way, you get another backlink from a piece of relevant content.
Reddit
Last but definitely not least: Reddit. It's a community of communities. Similar to Facebook Groups, the so-called subreddits are moderated by users. Naturally, this leads to different rules and variable levels of moderation. While some subreddits are open to valuable yet slightly promotional posts, others aren't. Permanent bans for secretly promoting your own project aren't uncommon. Make sure to read the rules and scan the latest posts of each subreddit before posting anything.
There are a number of reasons why Reddit should be on your regular to-do list. The major reason is the various niches you can find - there are literally thousands of subreddits. This gives you massive opportunities to find interested users.
To make the most of your content you should identify the right subreddits and write quality posts. Niche subreddits for your industry are a great starting point. You can find these using the site-intern search. Often you also find lists of related subreddits in the sidebar on the left.
You can also use it to share your experience of building your business. Reddit is a great place to share your entrepreneurial story. Besides niche subreddits, a regular series on r/EntrepreneurRideAlong, r/SideProject or r/Entrepreneur will surely push your attention. Smaller subreddits such as r/MySideProject and r/ImBuilding are often less moderated and thereby easier to post to. You can find a whole list of interesting reddits here.
Connecting & Repurposing Are Key
Once you sent out a tweet or post your work isn't done. You should reply to comments, thoughts and other feedback. This way you building up authenticity.
Unless your content has a natural expiry date you should send out another post or tweet now and then. This way you can vary with timing and wording to achieve better results. Buffer has written an interesting post about their experiences with posting frequency.
While social media sites can drive substantial traffic, they alone won't be enough to promote your company. Syndicating/reposting your articles to other websites can help a lot too. Read more about it in the following section.
Syndicate or Repost Your Articles to Other Sites
Syndication is the process of sharing your content on other sites. These sites display your articles along with other submissions. Many of these sites give decent backlinks, which help your ranking on Google and Co.
Some sites also allow you to set a canonical url. Canonical URLs allow the article to be displayed on their site, but all links pointing to it are considered as links to your website instead. This is a nice bonus.
You should make sure to check if the website does actually set the canonical link correctly. If the site doesn't set it (correctly), you might run into a duplicated content issue with Google. The search giant might consider the reposted content the "original" authoritative source. You would lose out from gaining any advantage from your work and potentially face a down ranking due for "copying" content.
The following sites allow give you a chance to promote your articles:
IndieHackers - a Community for Bootstrapping Businesses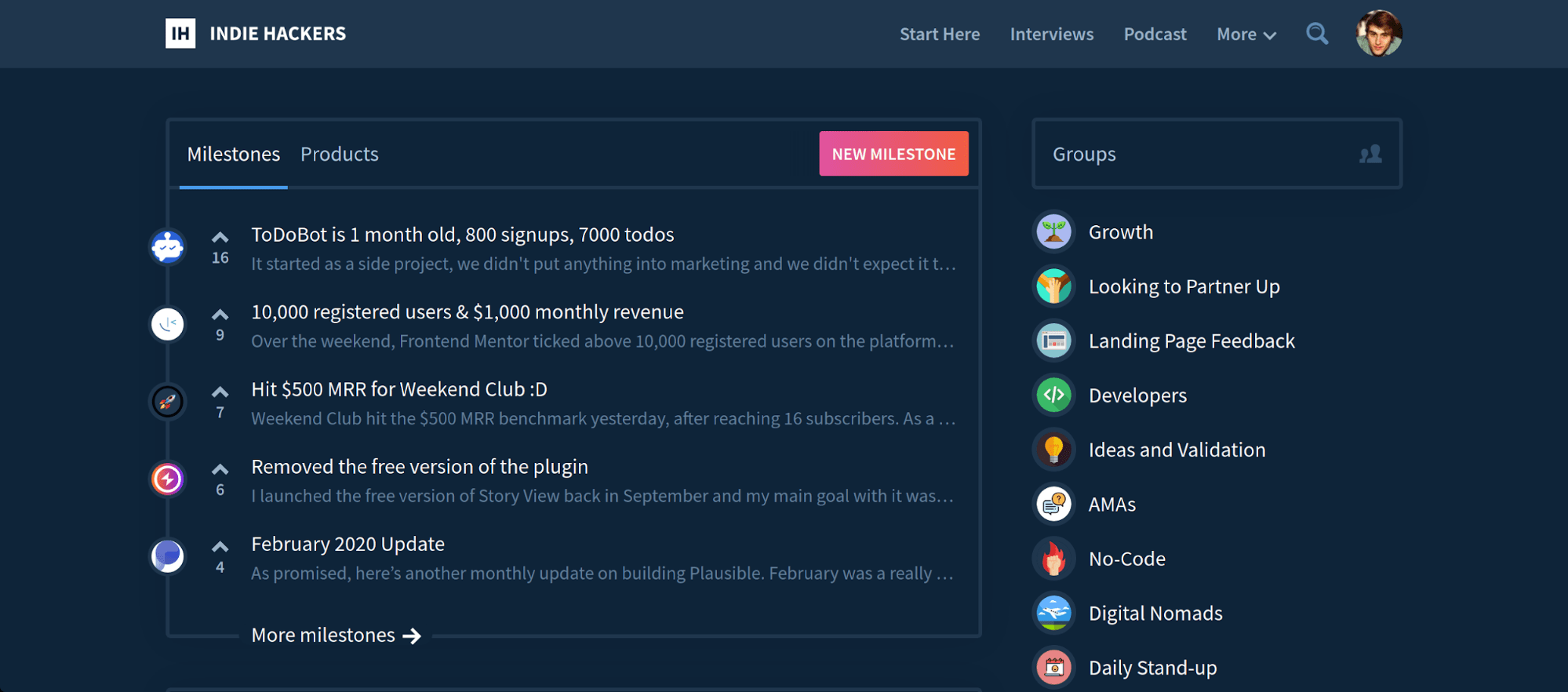 Indie Hackers is a community to help others to successfully bootstrap their online businesses. You can post reworded articles with a backlink.
Hackernoon - a Geeky Magazine with a Taste for Startups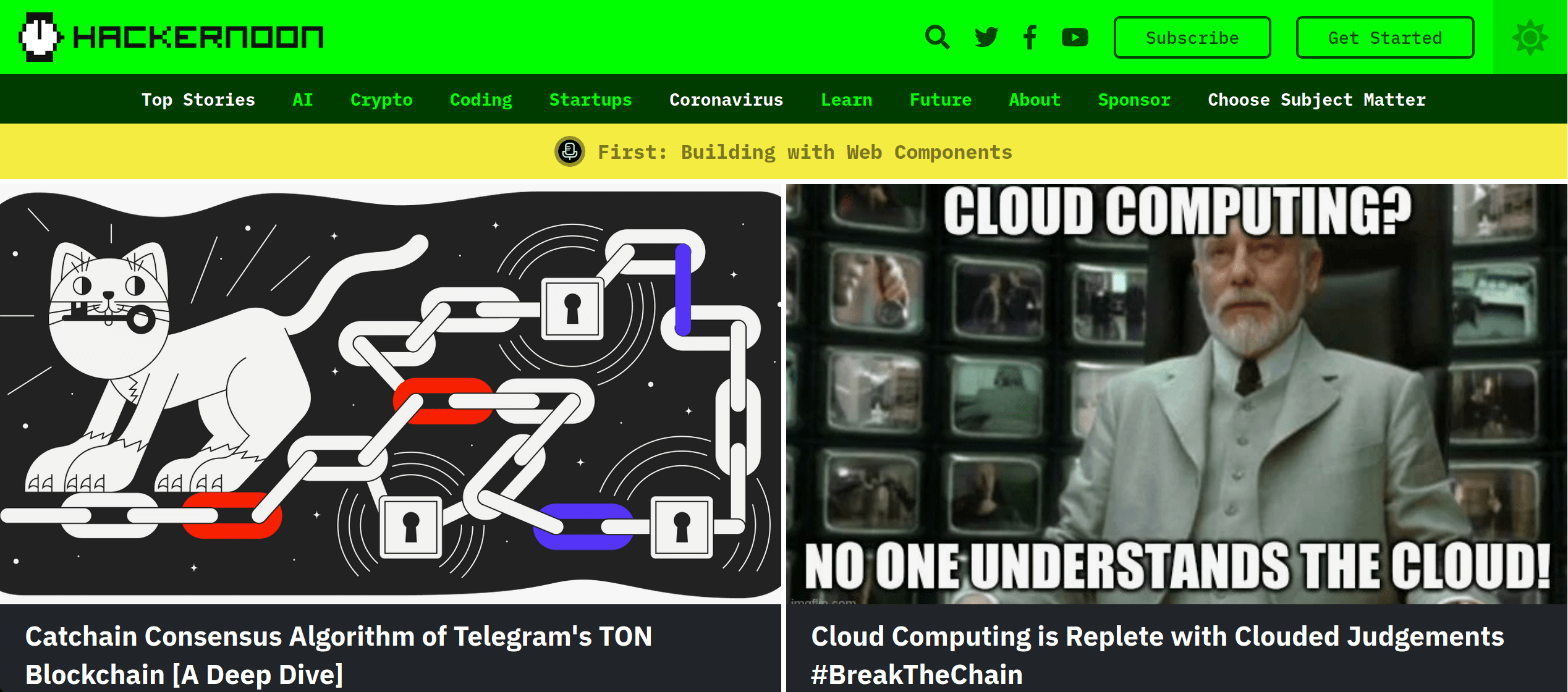 The shining green Hackernoon is an online magazine for geeks and techies. You can also share business-related content in the startup category. The magazine is focused on giving back to the community and is very respectful towards writers. Read a few articles to see if your ideas fit into the community.
Hashnode - a Developer Community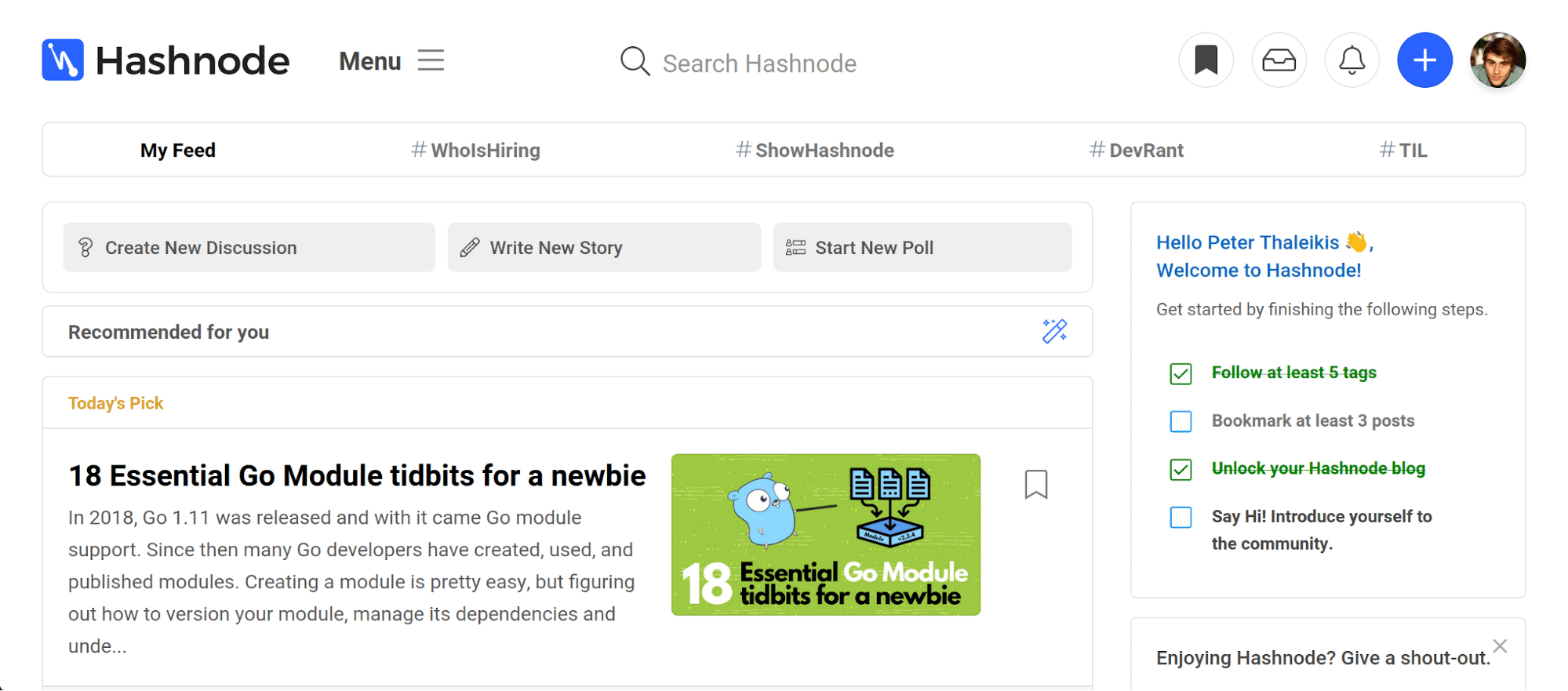 Hashnode is a developer community run by developers. This being said, the community is still open to success stories from tech entrepreneurs. You can start a new article by clicking "Write New Story" on the homepage. Simply submit a Markdown version of your article and publish them instantly. The website provides dofollow links and canonical URLs.
Dev.to - Another Developer Community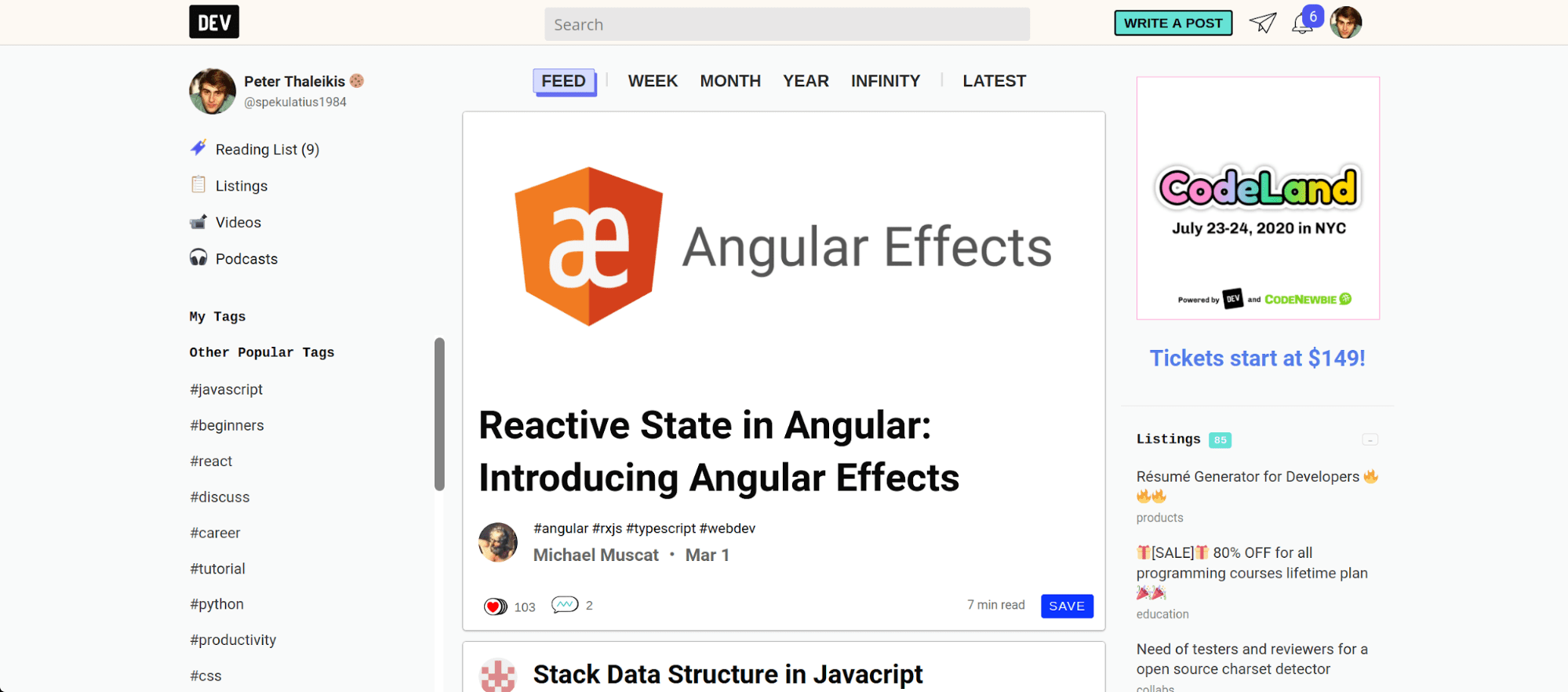 Dev.to is another developer community. It's more popular than Hashnode. The website allows you to publish articles using Markdown. You can define a canonical URL and automatically load articles in using your blog's RSS feed. All you need to do is define some tags and publish the article.
Medium - as a Publishing Platform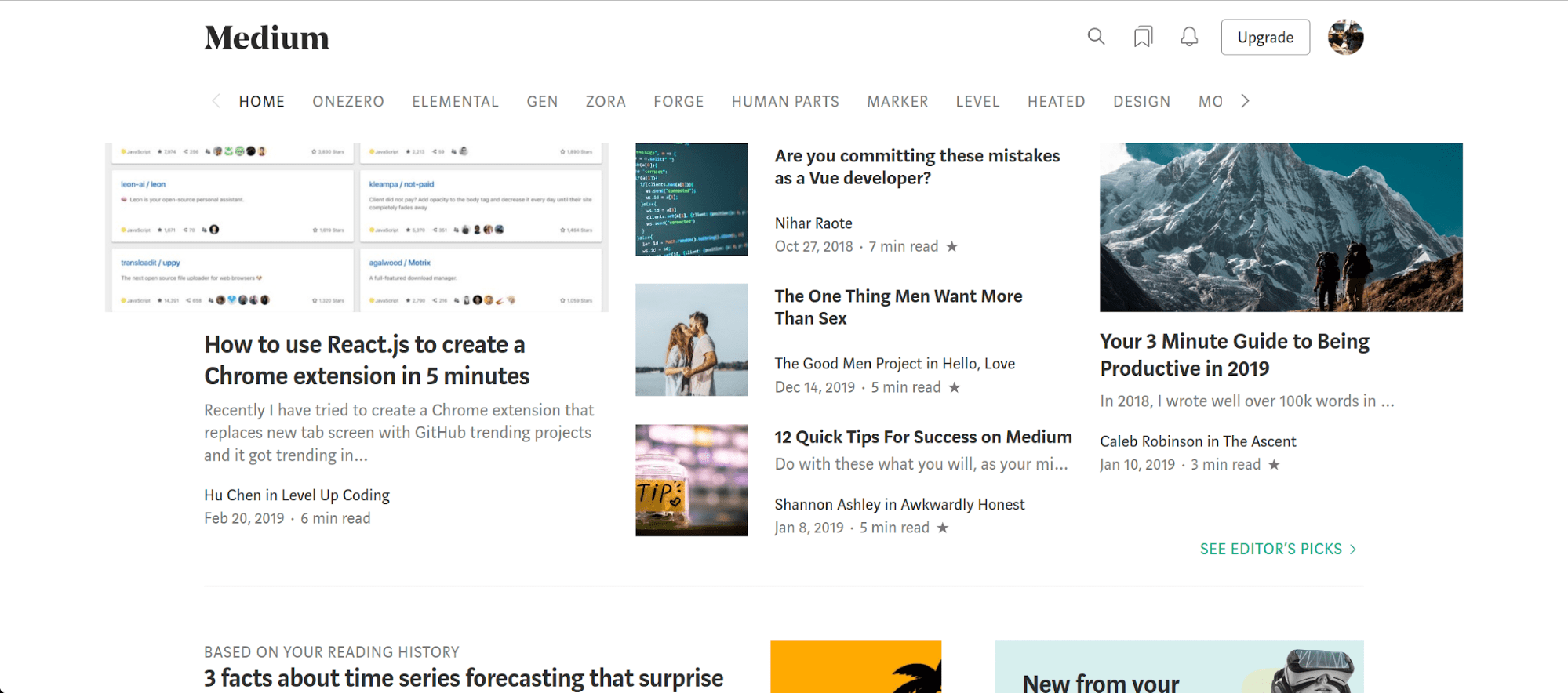 Despite its reputation Medium is still a popular place for writers as well as readers. Make sure to exclude your articles from the optional paywall to increase reach. You can simply paste your live links and import the content directly into Medium.
Newsletters
Email newsletters are a great way to reconnect with your audience. You can simply send a summarized or complete version of the article. Often the services also have an option to use an archive - giving you additional backlinks for each newsletter sent. If you'd like to use an archive to get backlinks, make sure to summarize your article and link, instead of just sending a copy. This way you avoid the duplicate content issue mentioned earlier.
While your own newsletter is very helpful when it comes to reconnecting, you might also get featured in someone else's newsletter. There are numerous people writing regular newsletters on various topics. These authors need regular content to keep the schedule of their newsletters. Make sure to subscribe and read a number of newsletters before reaching out with a suggestion.
Taking It One Step Further: Reworking Your Content
Some websites won't allow you to publish previously published content. But little speaks against reworking your article to discuss a different angle or aim at a different audience while retaining the same core topic. This gives you a number of horses in the race to the Google ranks. To have a bigger gain, you can (and should) reference your existing articles with links in newer articles. This way you not only build links to your project, you also build links to existing content, thereby increasing its value.
The applications for a reworded or summarized version can be various. It can be used as a post in a niche forum for example. The limits here are up to your imagination.
Summary
Writing isn't an easy task and requires concentration. Mixing in a bit of repetitive work of sharing, rewording, posting, etc. can break up the work day nicely. It comes with the magical side-effect of increasing the "value" of your previously written articles one by one.
As it is often the case, the 80/20 guideline will help you massively. If you track your work & results well, you will find out which posts will produce most of the positive results - and learn to optimize it further naturally.