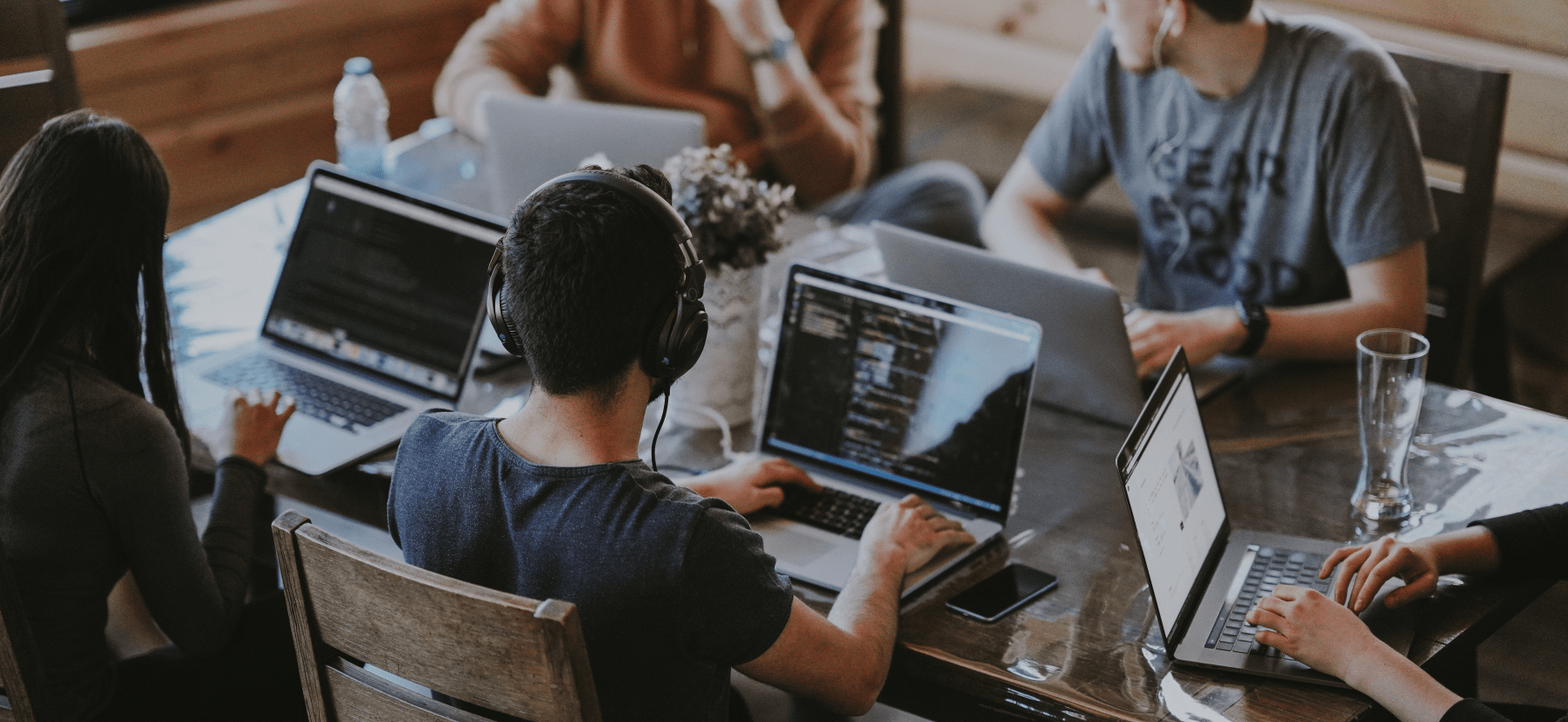 [2022] Startup Failure Statistics: Why Some Fail and Others Don't
Starting a business of your own sounds like the smartest way to break free from the 9-to-5 trap. But it's not always as easy as it seems. Most companies will never become unicorn startups. Let's face facts: about 11 out of 12 startups fail and that's a strong indication that not many small businesses get it right within the first few years or even months.
To put things in perspective:
80% of small businesses started in 2014 made it only to the second year;
70% survived to 2016; and
About 44% had failed at the end of 2018.
But why do young companies fail in the first year or two? We'll unveil some facts briefly. If you're reading this as a startup founder or a potential one, this means you certainly don't want your business to be one of the lots that are bound to fail. We've compiled some of the common startup errors for you to avoid.
So, when has a startup failed?
A startup fails due to two main reasons. Firstly, when it suffers insufficient cash flow to cover its expenses and relies to heavily on funding through seed rounds. And secondly, when it fails to return the capital invested into it by investors or founders. However, a startup doesn't fail overnight. The process is somewhat gradual and is usually a question of when you want to pull the plug. In other words, how much more money are you willing to burn before considering the startup a failure?
According to popular entrepreneur and author of The Lean Startup, Eric Ries, startup failure isn't exactly a question of how many months of financial runway are left. More, it is a question of how many pivots to achieve product market fit your business can afford before running out of cash.
To be completely practical, Laurel & Wolf, a business focused on virtual interior design services failed in 2019 despite having a total funding of over $35 million. Blame it on poor human resource management and low acceptance by the public. Similarly, Aria Insights was funded with almost $40 million by 8 different investors, yet it failed! The startup developed long-flight drones that could collect information for companies in telecommunications, oil & gas, and other first-response industries. Why did Aria Insights fail? It was well ahead of its time and couldn't get enough market.
Why had Laurel & Wolf and Aria Insights fail? They just couldn't meet the projected goals within the anticipated time frame. This is a similar case with many other failed small businesses in the last decade.
At this point, you're probably asking, "What are the reasons for a startup to fail?" Well, we've outlined the major factors responsible for startup failures. We'll also consider more startup failure case studies so you can learn from their errors and hopefully, make something big out of your ideas.
How Startups Fail and Why Most Startups are Prone to Failure
Starting a new business is an exciting enterprise. But most startup founders often find themselves getting carried away by the excitement about the idea and potential. As a result, they often fail to foresee the possible challenges and adequately prepare to mitigate them.
Let's walk through some business failure rates startup founders should know about:
About 20% of startups fail in the first year of operation
29% of startups fail because of insufficient funding
High market competition is responsible for the failure of about 19% of startups (CBInsights)
Inability to read the market right has caused the failure of about 42% of startups (ibidem)
Incompetent team results in the failure of 23% of startups (ibidem)
The United States has the highest records of failed startups (Statista)
As of 2020, about 4,228 startups left the scene all across the world (ibidem)
Here are some of the most common moves that cause startups to fail:
But first, what is the number one reason why startups fail?
In the words of Peter Thiel in Zero to One, "poor distribution – not product – is the number one cause of failure". Startup statistics reveal that founders sometimes fail when it comes to deciding what method of distribution works best with their products/services. Most business owners try to play it safe and adopt the usual distribution channel for their industry instead of experimenting extensively.
The inability of choosing an appropriate distribution channel is why Laurel & Wolf failed. The market was not prepared for the startup's use of digital channels for interior design. The business failed to adapt its offers to the preferences of the buyers and this, among other factors, led to its downfall.
Other major startup missteps to avoid include:
Insufficient Research

The most important and yet common mistake that many startup founders fail to do is - conducting extensive research. Without sufficient research work, startups fail to understand the market behavior with respect to their products/services. They also fail to understand which distribution channel works the best for their products/services. Many startups have folded up within the first one to three years solely because they failed to conduct sufficient research on market and industry needs.

No Market Need

Another critical point where startups fail is going ahead of their time by rendering services or offering products that have no available market (yet). This is a battle between innovation and market demands. Introducing novel ideas that can make life easier for society sounds like a great business move. But it could be the business' undoing if the supposed prospective market does not think it needs service or product, or is already used to a less sophisticated solution. People are generally reluctant to welcome new services/products except when they have a pressing need for them.

For example, Esports coaching. If you had started an esports coaching business 10-15 years ago, it wouldn't have been as successful as it is now. Ten to fifteen years ago, there weren't as many technological advances as there are now. Moreover, there wasn't a market need for this particular service. Therefore, when a startup introduces an idea that has no pressing market need, they will have a hard time finding customers.

Wrong Market

Eager to break into the market, most startup founders fail to target the right market for their goods. They are quick to jump onto the train and launch into the market without targeting the right market segment. When startups fail to study the demographics and market behaviors, they miss out potential buyers. Moreover, they spread word about their product/service in the wrong platforms and distribution channels. Hence, this results in a waste of resources.

Bad Marketing or Distribution

Some startup businesses can identify the right market but still fail at meeting market demands. This is seen typically as a consequence of no tested marketing strategy or distribution technique. These are two key components necessary for driving sales to any business. However, statistics reveal that the success rate isn't very high and many startup founders fail at the critical point of determining what marketing strategy works best for their services or products. It is not only vital to understand the market but also understanding consumers' preferences. This can be related to the time they prefer to shop for products/services, the nature and type of advertising that works and preferred delivery channels.

Poor Financing

For starters, there's never sufficient financing for a startup that fails to generate enough cash inflow. No stream of water will fix a massively leaking bucket. According to Preferred CFO, about 79% of startups eventually fail because they started with very little funds. Whenever the available budget isn't enough to execute set plans and further funding fails, the business is likely to default.

Team Efficiency and Effectiveness

The success of a startup depends heavily on the effectiveness and efficacy of it's team members to deliver desirable outcomes. Hiring the best talent is highly important in order to achieve the business goals. There is a very high level of competition in hiring the best in the IT industry. Thus, it is advised to put a lot of importance in employing individuals who are good at what they do or are eager to learn.

Poor Management

Startup failure could also be an outcome of poor decision-making, internal strife among the employees, bad leadership styles, or poor management resources and projects.
Startup Failure Implications for Entrepreneurs
Founders who have gained experience from previous errors are 20% more likely to succeed than first-timers
Startups founded by two or more partners are more likely to fail as compared to single founders
About 62% of startup founders prefer to start another business instead of going back into employment
Industries with Most Startup Failures
Information: 63%
Construction: 53%
Manufacturing: 53%
Mining: 49%
Wholesale: 46%
Agriculture: 44%
Education: 44%
Health: 44%.
Real Estate: 42%
How to Avoid Startup Failure in 2021 and Beyond
If you're starting as a fresh entrepreneur, here is the point where you discover what to do to avoid running a failed startup. In the same vein, if you've tried your hands on a business earlier and it failed, you could give it another try with these tips on what and what not to do.
Develop a Clear Business Plan

Draft a comprehensive business plan to guide you all along with the business. Include a reasonable timeline to achieve all set goals. Make sure your goals are SMART and conduct a SWOT analysis to ensure the feasibility of set objectives. Also, state the needed budget right from the start.

Conduct a Detailed Research

Every decision made right from the start should be based on detailed market research. Understand the business thoroughly and avoid strategies that don't scale or yield premature scaling. According to Forbes, premature scaling is responsible for the failure of 70% of venture-backed startups. Study the right market, your target audience, and understand what works best with them. Also, study your competition and identify your unique selling points (USPs). This way, you can emphasize your strengths and stand out.

Test the Waters

When starting a business, it's not very smart to put all your resources in at once. You should test the waters and start small. Work on the feedback , provided by early-adopters, identify challenges, and address them before adding more fuel to the fire.

Try New Strategies

Startup founders who failed on the first try will most likely try again. It helps to try out new market strategies. Study the particular market in question and understand what strategies work best. However, make sure to always balance your Customer Acquisition Cost (CAC) with your Customer Lifetime Value (LTV). The recommended ratio is 1:3, to ensure you're not spending more than necessary on marketing and getting new customers at each point in time. This will help you to keep expenses low and justify your investments.

You could as well identify a new business locale if the first environment did not provide enough market for your business.

Use Cost-Effective Marketing Approaches

Marketing takes the greatest costs in starting and running a business. Many startup founders blindly spend most of their funding on marketing without getting the expected yields. Invest wisely in marketing. Adopt cost-effective approaches that are suitable for your business. Also, test all available distribution channels before deciding on which ones to adopt. While creating ads in the digital space, start slow with pay-per-click (PPC) ads to ensure you get enough value for your money.
More Insightful Statistics about Startups
Mentorship helps startups grow 3.5x faster
About 42% of innovative businesses fail because they fail to involve customers at the development stages
Startup growth statistics report that technical co-founders are not important for businesses that deal in consumer products
Startups that lack technical staff outperform those with technical teams by 31%
Validating a business idea takes about 2 – 3 times longer than startup founders expect
Only a small percentage of startups are venture-backed; the majority are operated using loans and personal savings
The Truth About Startup Failure Rates and Statistics in 2020
75% of venture-backed startups fail. At the same time, only 0.05% of all startups are VC-backed.
As of 2020, there are about 475 unicorns across the globe, with more to come
58% of US startups launch with less than $25,000
34% of startups fail because they can't find a market for their products
Startup Failure Rate by Industry
The information industry records the highest startup failure rate of 63%
The construction industry follows with a startup failure rate of 53%
Manufacturing and mining industries record 53% and 49% respectively
Wholesale and agriculture follow at 46% and 44% respectively
Education and health industries record 44% startup failure each
The real estate industry has the smallest startup failure rate of 42%
Source: Failory.
Startup Failure Rate by Reason
42% of startups failed because of no market need
29% ran out of cash
23% failed because of wrong team selection
19% bowed out to market competition
18% failed because of cost discrepancies
17% failed because of poor business model
14% had poor marketing strategies
14% failed because of poor customer experience
13% of the products or services were well ahead of their time
ibid.
Startup Failure Rates by Year
21% of startups fail in the first year, as of 2019
30% fail by the second year
50% of startups fail in the fifth year
70% of businesses fail by the tenth year
Source: Investopedia.
Startup Failure Rate by Region
50% of startups in Europe pack up within the first three years
The USA recorded over 54% startup failure rates as of 2019
Most of the startup failures in Latin America are caused by cash problems
Final Thoughts
Statistics like these are not meant to discourage you as a founder but to equip you with the right mindset. The idea is to strategize and make viable, well-informed decisions that will keep your startup soaring after 10 years.
With the right marketing strategies, technology, legality and proper management, your startup could be one of the very few that make it to the 10th anniversary.